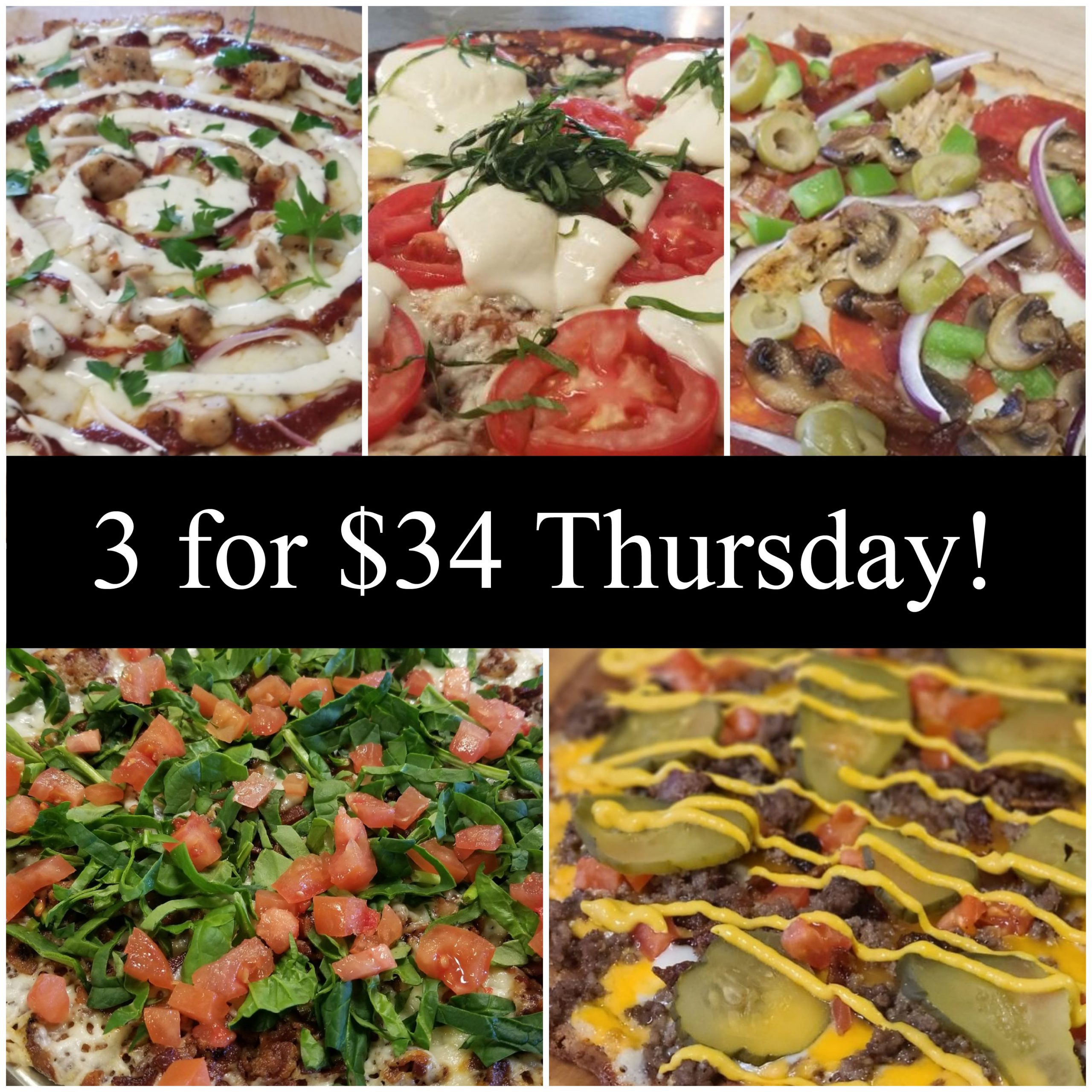 3 for Thursday
3 Premium Pizzas – $34.00
Must buy in groups of 3. Add to cart, choose Qty "1", and choose pizzas: BBQ Chicken Ranch w/ onion, Margherita (herb oil base, fresh mozz, fresh tomato slices, fresh basil), Supreme, BST (avocado oil mayo base, bacon, spinach, tomato), and Cheeseburger Pizza.
Use Special Instructions Box in Checkout to clarify, if needed.
 Repeat for each group of 3. Thursdays only.